Meet the Senior Management Team
The Berkley Aspire leadership team offers a wealth of experience in the insurance industry, yet we believe we need to continually challenge the status quo.  We encourage the entire Berkley Aspire team to continually think outside of the box to come up with solutions that make it easier for our agents and their clients.
Team
Mick Kallo
President
Mick was appointed President of Berkley Aspire in January of 2017. Prior to joining Berkley Aspire, Mick held executive financial leadership positions at several Berkley operating companies. Mick began his 25 year career in the insurance industry at a leading professional liability company.
Mick graduated from Arizona State University and began his career at a "Big 4" national accounting firm. Mick grew up in California and has spent most of his adult life in Arizona. Mick enjoys cycling Arizona's desert and trails. When they can, he and his family love to sail the waters of San Diego, California.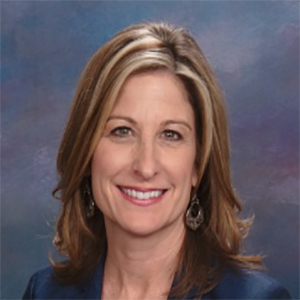 Ronda Lofton
Chief Marketing Officer
Ronda held the role of Vice President, Field Operations for Berkley Regional Specialty in 2012-2013 and then spent the past 4 years in a leadership role on the wholesale side. She returns to Aspire with more than 20 years of broad industry experience, including claims, underwriting, marketing and management. 
Ronda holds both a Bachelor of Arts Degree in History from Arizona State University and Master of Arts in Innovative Leadership from Western International University. In addition, she currently serves on the board of the Arizona Surplus Lines Association.
Ronda is a native of Phoenix, Arizona. She loves to travel and spend time with her family and canine kids.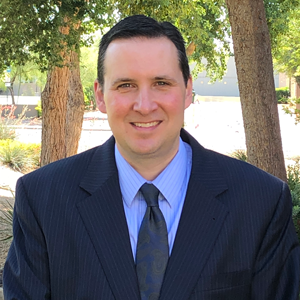 John Larkins IV
Vice President, Underwriting
John Larkins joined Berkley Aspire as Vice President of Underwriting in May 2019 overseeing all operations of the underwriting department.
With nearly twenty years of E&S underwriting experience, most recently in management leadership positions for a large excess and surplus lines company, John brings broad experience to the team.
A graduate of Virginia Polytechnic Institute and State University and a Virginia native, John, his wife and 4 children have relocated from Cincinnati, Ohio to Chandler, Arizona.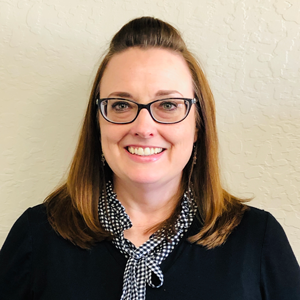 Pepper Sleight
Assistant Vice President, Operations
Pepper joined Berkley in January, 2009. She was previously a co-owner of a wholesale agency specializing in commercial excess and  surplus lines. Pepper has worked in the excess and surplus lines arena for nearly 20 years working with well-known and respected brokerage firms such as Risk Placement Services and All Risks, Ltd.
Having started in insurance when policies were created in triplicate with a typewriter, she is passionate about using technology and data to develop efficiencies. Pepper has lived in Arizona more than 20 years with her husband and two children. She enjoys spending time on her boat at her nearby lake whenever possible. If she is not outside, you may find her in the kitchen where she loves to cook for her family and friends.